Certificate in New Play Performance
New Cohort begins Summer 2023: June 19 – July 28
Under special circumstances permission to begin certificate programs in off years may be given by the program director.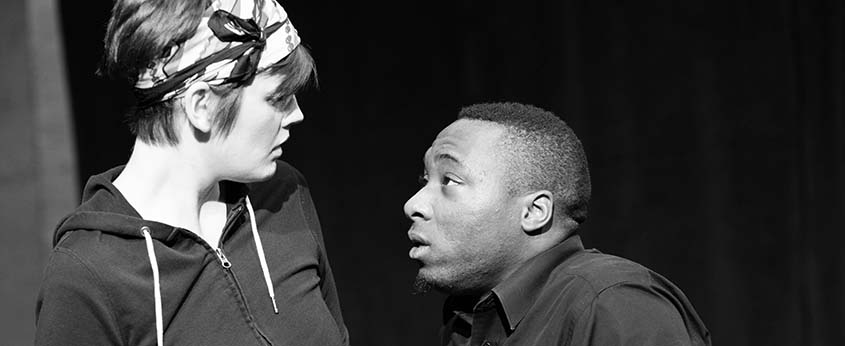 The New Play Performance Certificate provides graduate-level instruction from leading theatre professionals in the specific skills required in new play development. Students gain practical experience in playmaking through a program that is integrated with the Playwright's Lab at Hollins University, an internationally recognized graduate program in playwriting.
---
Certificate
New Play Performance
The program divides classroom instruction into creative, analytic, and collaborative subject areas.
In their first summer, performers learn:
The basics of conceiving and writing new plays
How to analyze a script for production
How to collaborate with playwrights and directors on new plays
Students will also take a viewpoints and composition course with playwrights and directors.
Performers in their second summer learn:
How to perform for other media by acting in an original web series written by our playwrights and produced by the Playwright's Lab
How to manage their professional career
Students also take a course in advanced performance techniques. Students will leave the program with a graduate-level certificate in theatre and the skillset needed to perform on a professional level in the area of new play development.
Acting Opportunities
Each year of the two-year program, performance students will audition and act in No Shame Theatre, Overnight Sensations, multiple readings and up to two new plays for our Playwrights Festival where their work will be seen by over a dozen industry professionals.
Ongoing Partnerships
The program works with Roanoke's Mill Mountain Theatre and a growing network of theatres around the country that specialize in new play development.
Each year we produce, in collaboration with Mill Mountain Theatre, two to four plays by Hollins playwrights as part of the Winter Festival of New Works, and we work to bring back our student performers, directors, and playwrights for those productions — providing transportation, accommodations, and a small meal stipend. These plays are frequently selected for regional and national recognition through KCACTF. Some have even transferred to other theatres around the country.
New Works Initiative
A fund that offsets the costs related to producing work by Hollins' student playwrights. Students in the New Play Performance Certificate program can apply for production assistance whenever they are performing in work generated by Hollins playwrights.
How Is the Program Best Described?
"Hollins performers know what they're doing, do it well, and know how to work with a playwright and director to find the play. They are here to do the work, which is why they get work."
– Todd Ristau, program director, Playwright's Lab at Hollins University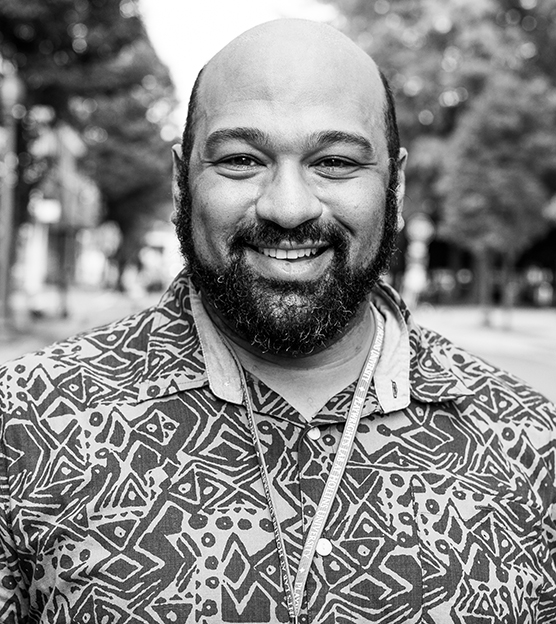 What Students Receive Here
"The thing that draws me to Hollins is the fact that it is a tight-knit and small community. I think everyone can have a presence in a place like this. I think everyone has an impact, and I think we are able as a community to support one another in ways that I haven't seen in larger programs. I think it's very powerful and meaningful training."
– E. B. Smith, core performance faculty
---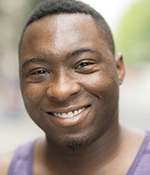 Ronald Blanks talks about his Hollins experience. He completed the Certificate in New Play Performance in 2016.
Cost and Applying
Summer 2023 tuition: $865 per credit hour or $12,110 for the normal load of three four-credit courses and one two-credit course for the term.
Technology fee: $138 per summer
New students must pay a nonrefundable deposit of $400 within two weeks of their acceptance. Returning students must pay a nonrefundable deposit of $200 by May 15. All deposits will be credited toward summer tuition charges.
Find out more details on applying
Application Deadline: February 15
Want to Know More?
Todd Ristau, director of the Playwright's Lab at Hollins University, is happy to answer your questions.
---
Connect