New location for M.F.A. Dance European Study starting summer 2023
The Hollins University innovative 60-credit M.F.A. program offers students an opportunity to immerse themselves for five weeks during the summer in the intimate learning atmosphere at Hollins University, followed by three weeks of international study and immersion in Plovdiv, Bulgaria (beginning summer 2023). This graduate program provides students with a wide range of experiences and opportunities, mentorships, and exposure to others in the international dance field. The M.F.A. students and faculty establish a unique community of committed artists/scholars who range in ages and experiences and are working to sustain their careers and deepen their relationship to dance.
The program offers a flexible but rigorous course of study. Using the resources of national and international institutions, the program offers three tracks: Year Residency Track, Low Residency-Two Summer (with professional field credit qualification), and Low Residency-Three Summer Tracks. Coursework and ongoing exposure to professionals/scholars from around the globe in the field of modern dance combined with opportunities both on and off campus prepares students to negotiate a diverse range of issues as they contemplate graduation and how they will engage in new communities, search for and/or continue in jobs at different institutions, and support their continued creative and academic work.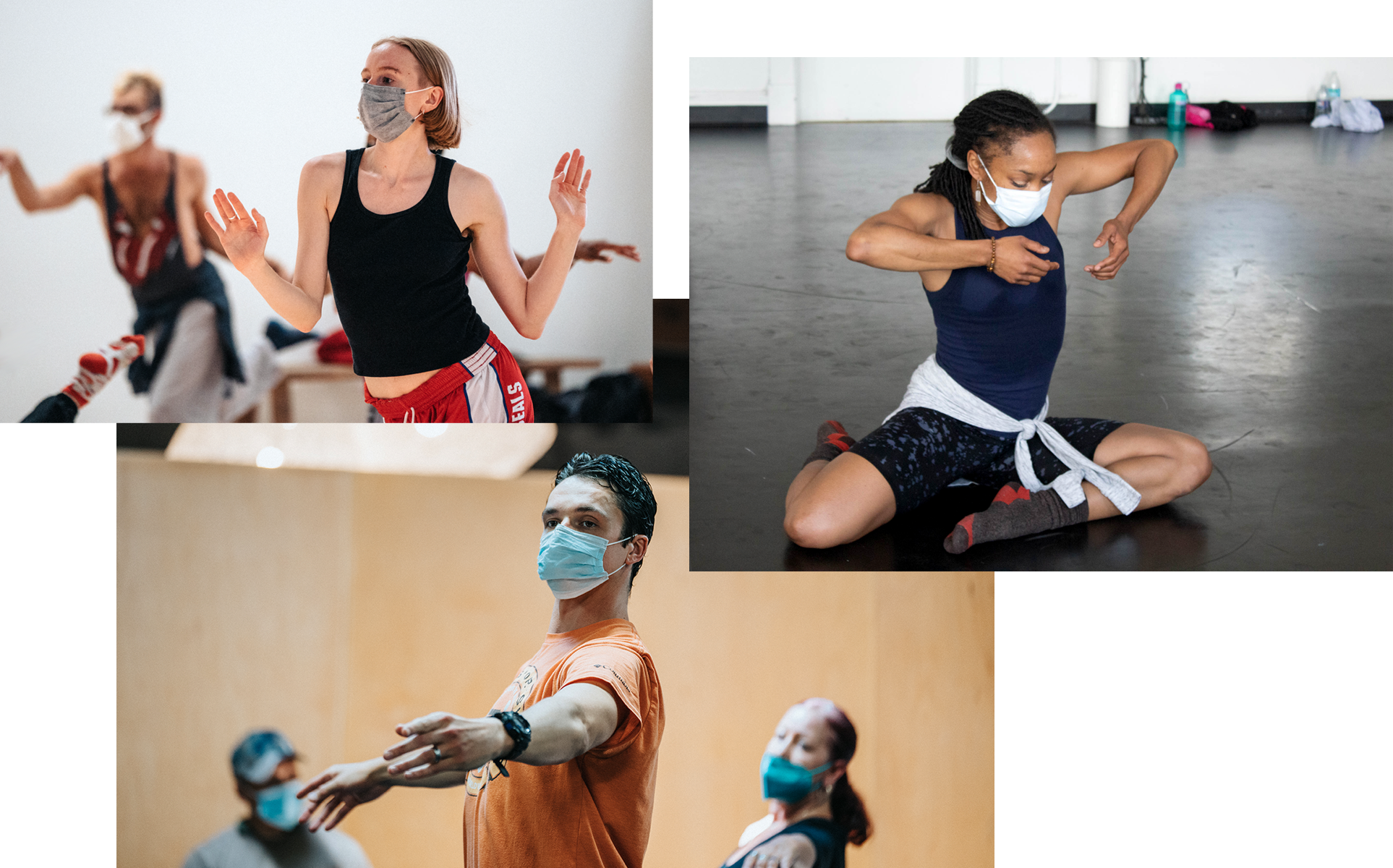 Degree Offered
Dance M.F.A.
All M.F.A. students gather for a total of eight weeks during the summer months of June and July. The degree requires a total of 60 credit hours. During these summer sessions, students spend five weeks at Hollins and travel to Plovdiv, Bulgaria, for three weeks of summer study. Beginning summer 2023, Boyan Manchev and Ani Vaseva will serve as co-coordinators of the European Study experience.
Low & Year Residency
Using the resources of many institutions, the dance program offers three tracks that provide both flexibility and rigor.
Year Residency Track
The year residency track is ideal for recent graduates with an eye on the professional world of dance. Students accepted to the Year Residency Track spend fall and spring semesters at Hollins. Transfer credit is not accepted for students in the Year Residency Track.
More About the Year Residency Track
Low Residency Tracks
These tracks are designed for emerging artists, teachers, and dance professionals to accommodate their performance schedules. Professionals have a chance to expand their portfolio as they develop their careers. A panel of Hollins faculty and professionals in the field determine acceptance into these tracks.
More About the Two-Summer Track
More About the Three-Summer Track
ARts Administration and production internships
Apply for our Arts Administration and Production Internships
May 25 – July 8, 2023
For more information 
Apply 
Our Faculty
We are a diverse artistic community that creates a learning atmosphere where students and faculty work alongside one another. We expand and deepen our relationship to dance and the world around us. Our teaching reflects a wide range of interests and experiences.
From professional dance instructors and mentors, to visiting artists and choreographers, the influences are endless. If you learn from the best, you'll discover new ways to express yourself and refine your own style.
OUR graduates
"I cannot stop raving about the Hollins program. My usual dialogue is, 'It is a life-changing experience. Go to the program so you can self-actualize. You deserve it.'"
Tanya Wideman-Davis
"A pervasive sense of generosity filled this program, and the mentoring and one-on-one work were unparalleled."
Helen Pickett
"Being in class with several individuals who direct their own companies inspired me to explore the possibility of founding my own. The mentorships I developed with my professors still provide support for the work I do and hope to do with my company."
Iyun Harrison
Meet the Director

Jeffery N. Bullock, director of the M.F.A. program in dance; professor of dance; chair of the dance department; dancer and choreographer; B.A., University of North Carolina of the Arts; M.F.A., University of Iowa
Professor Bullock began his performing career with the North Carolina Dance Theater following graduation from the North Carolina School of the Arts. He continued his performing career with Pacific Northwest Ballet (PNB) Seattle, Pittsburgh Ballet Theater, Hubbard Street Dance Chicago, and Sharir + Bustamante DanceWorks (Austin, TX), touring nationally and internationally. Bullock's repertoire included soloist and principal roles in an eclectic array of works by George Balanchine, Agnes De Mille, Alvin Ailey, Paul Taylor, Twyla Tharp, Daniel Esralow, Nacho Duato, Lucinda Childs, Salvatore Aiello, Yacov Sharir, Glen Tetley, and others. He was also a featured performer in the 1986 Paramount Motion Picture The Nutcracker with PNB, and was a featured performer in the 1983 PBS Special Where Dreams Debut: The North Carolina School of the Arts. Bullock's work At Midnight earned him a Dance Magazine's Best Choreography Nomination at the 1996 American College Dance Festival at the Kennedy Center for the Performing Arts. Bullock was a faculty member at the American Dance Festival in Durham, NC, for 15 years, teaching in the ADF Six Week School and Young Dancers School; and in ADF/Russia (2000), ADF/Korea (2000, 2004, 2006, and 2008) and ADF/Mongolia (2004 and 2005). In 2006, he was named director of the ADF Four Week School. Also, Bullock served as a site visit consultant for Dance Advance of the Pew Charitable Trust located in Philadelphia, PA. He earned his M.F.A. in choreography from the University of Iowa; taught at the University of Texas at Austin, the University of Iowa, and joined the Hollins dance department in 2004; becoming chair in Fall 2009 and director of the Hollins M.F.A. in dance program in Fall 2010, where he continues to teach, serve, and lead. In 2021, Bullock was invited to join the Board of Trustees at the University of North Carolina School of the Arts in Winston-Salem, NC.