2020
shane Strawbridge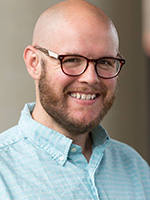 Shane Strawbridge is a theatre and performance artist based in Lubbock, TX. He received his M.A. in drama from Texas Woman's University, his M.F.A. in playwriting from Hollins, and is currently seeking a Ph.D. at Texas Tech University. He has won awards for acting and directing from several arts and media organizations including being named one of Dallas-Fort Worth's best actors by CBS. Strawbridge's plays have been produced across the country, garnering awards from numerous institutions including the Kennedy Center American College Theater Festival. He was recently awarded the Helen DeVitt Jones Excellence in Graduate Teaching Award at Texas Tech University. His scholarly writing has been published in Texas Theatre Journal and the Journal of American Drama and Theatre as well as presented at the Comparative Drama Conference, the Texas Tech Conference on Women, and the Gender and Sexual Identities Colloquium. This summer he will be teaching Writing Plays with Music and Dramaturgy, and will serve as dramaturg in residence.
---
Past Visiting Faculty include:
Kate Bredeson, Jonathan Dorf, Jeff Goode, Jason Grote, Samantha Macher, Kimberly Patterson, Stephen Sossaman, Roland Tec, Dominic Taylor, and Peter Ullian.
---
Planned Guests for Summer 2020
Because of the rotating nature of the program, faculty and guests are listed subject to availability. Please check this page frequently for updated information.
john bergman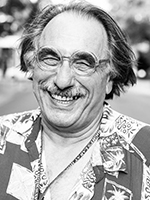 Bergman is core faculty for the Certificate in New Play Performance at Hollins and teaches courses for the M.F.A. playwriting program as part of the new concentration in applied theatre. He is a UK-born drama therapist/theatre director with over 36 years of experience with prisoners and prison officers, and men, women, and children in all types of criminal justice settings. He is the founder and director of Geese Theatre Company USA, founder/teacher of Geese Company UK, and a board member of Transcena in Romania. Bergman has worked in prisons in Brazil, Romania, New Zealand, Australia, Bulgaria, and Croatia and has presented internationally at over 500 professional conferences. He is the recipient of the NADTA 2005 Research Award. He was the clinical supervisor and program creator of a therapeutic neurological program for adolescents in Melbourne.
---
Ginger Poole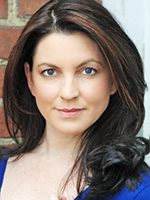 Poole is the producing artistic director at Mill Mountain Theatre. She is a proud member of Actor's Equity Association and an associate member of the Stage Directors and Choreographers Union. She studied, taught, choreographed, and performed throughout the U.S. Before coming to MMT, Poole worked at the State Theatre of North Carolina and with Flat Rock Playhouse, where she was a part of the Education program. She serves on the boards of several arts organizations, and has taught at The University of Southern Mississippi, Western Carolina University, William Carey College, Mississippi University for Women, and currently teaches at Hollins. Poole was the recipient of the DePaul's Women of Achievement Award in the Arts in 2013 and was named the 2016 Kendig Award recipient for Individual Artist.
---
neil McArthur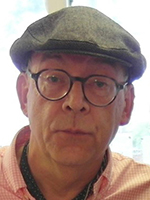 McArthur has been working in theatre, TV, film, and recorded music since 1971. His first professional engagement was as pianist/musical director for a seaside summer show and the second was playing bass guitar in what he believes was the first rock and roll "jukebox" show called Leave Him to Heaven. Further work in London included Harry Nilsson's The Point which was staged at The Mermaid Theatre, Yusuf Islam's (Cat Stevens') Moonshadow, Stephen Fry's Cinderella, Tamar's Revenge at the RSC, the London transfer of Broadway's Blues in The Night, and various productions at The National Theatre and now-legendary Theatre Royal Stratford East. He was also a member of Harvey and The Wallbangers, a doo-wop-meets-rock band formed at Cambridge University and worked at Leicester's Haymarket Theatre with previous Hollins guest David Gothard. In the early 1990s Clarke Peters asked McArthur to collaborate with him on a show based around the music of Louis Jordan called Five Guys Named Moe. After a few false starts, the show came together and Sir Cameron Mackintosh produced it for the West End, where it ran for six years. A Broadway transfer followed and the show won many awards and garnered gold and silver discs for the cast recording. McArthur also collaborated with Hollins Playwright's Lab program director Todd Ristau to write the script for a stage show based on the life of Jerry Lee Lewis, Great Balls Of Fire, which played in regional theatres and in the West End. His folk band The Green House Band has had a double CD anthology released recently, and he continues to write songs with colleague Ben Brierley.
---
Brett Neveu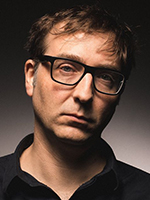 Neveu is one of our favorite past guest artists, and is returning in summer 2020 to write for Overnight Sensations. He is a resident-alum of Chicago Dramatists, a proud ensemble member of A Red Orchid Theatre, a founding member of the playwright collective MC-10, and an alumni member of TimeLine Theatre Company's Writers Collective and Center Theatre Group's Playwrights' Workshop in Los Angeles. Neveu has been commissioned by The Royal Court Theatre, Manhattan Theatre Club, Steppenwolf Theatre Company, A Red Orchid Theatre, The Goodman Theatre, House Theatre, TimeLine Theatre Company, Writers Theatre, Strawdog Theatre, Northlight Theatre, and has several of his plays published through Broadway Play Publishing, Dramatic Publishing, and Nick Hern Publishing. Neveu has taught writing at DePaul University, Second City Training Center, and currently teaches writing for the screen and stage at Northwestern University.
---
heather Helinsky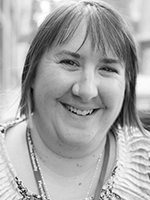 Helinsky has been a working dramaturg for the past 10 years and is currently based in Philadelphia. She's been the resident dramaturg at the Great Plains Theatre Conference since 2010. She has read and evaluated scripts for The O'Neill, PlayPenn, Great Plains Theatre Conference, Jewish Plays Project, Philly Young Playwrights, and Sundance Theatre Lab. In 2016, Helinsky received a summer fellowship to the O'Neill National Critics Institute and received mentorship from Chris Jones. She was the production dramaturg for Tira Palmquist's Two Degrees at the Denver Center and Andrea Hart's premiere of dark is a different beast in San Francisco. For the Kennedy Center, Helinsky mentors student dramaturgs, regionally and nationally, and reads for the David Mark Cohen award. She received her M.F.A. in dramaturgy and theatre studies from the ART/MXAT Institute for Advanced Theatre Training at Harvard.
---
Planned Guest Respondents for Playwrights Festival 2020
Because of the rotating nature of the program, faculty and guests are listed subject to availability. Please check this page frequently for updated information.
Dana Howze, Ricky Steven Howze, Michelle LoRicco, April Marcell, Elena Velasco
---
Past Guest Speakers and Respondents include:
Liz Duffy Adams, Mark Armstrong, Becky Becker, Kate Blair, Mark Bly, Café Antarsia Ensemble, Robert Caisley, Mark Charney, Rick Cleveland, Erin Courtney, Joseph Craig, Annalisa Dias, Ken Dingledine, Laura Esping, David Faux, Kevin D. Ferguson, Kirsten Fitzgerald, Gary Garrison, Neeley Grossett, Jason Aaron Goldberg, David Gothard, Larry Harbison W. David Hancock, Heather Helinsky, Jere Hodgin, Mead Hunter, Toby Huss, Morgan Jenness, Christopher Jones, Melanie Joseph, Celise Kalke, Marya Sea Kaminski, Laura King, Jacqueline Lawton, Drea Lewis, Jessica Litwak, Todd London, Bree Luck, Sarah Lunnie, Margaret McKowen, Michael Martin, Paul Meshejian, Julie Mollenkamp, Ann G. Morgan, Bob Moss, Brett Neveu, Robert Ross Parker, Robert Patrick, Ginger Poole, Craig Pospisil, Scott Proudfit,  Erin Quinn Purcell, Micahel Rau, Jay Reiss, Ron Riley, Randy Rollison, Carl Hancock Rux, Tanya Saracho, Ed Sayles, Suzanne, Shawyer, Margo Lee Sherman, Kim Shively, Cheryl Snodgrass, Jim Stark, Gwydion Suilebhan, Jeffrey Sweet, Adam Szymkowicz, Dominic Taylor, Lucy Thurber, Rob Urbinati, Naomi Wallace, Mac Wellman, Dwayne Yancey, Ernie Zulia