Certificate in Leadership Studies
You can elect to earn a Certificate in Leadership Studies through Hollins' Batten Leadership Institute, gaining practical and academic experience that complements any major field of study.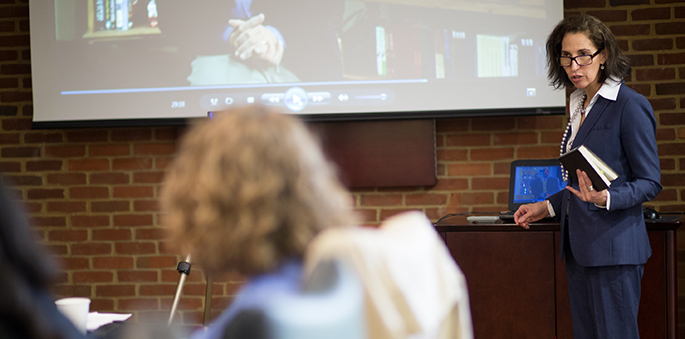 Program Details
What You'll Gain
Certificate in Leadership Studies students learn the language of conflict management through dynamic tag-team negotiations and simulations.
You'll see how the world sees you through videotaped analysis and personal coaching from senior students.
You'll receive training and have face-face negotiations with other students and seasoned professionals.
You'll design and execute team-based leadership projects.
Gabrielle Lewis '18 was selected to receive a neuroSURF Summer Undergraduate Research Fellowship by the Virginia Tech Carilion Research Institute. Read about how BLI helped her develop the leadership skills she will need to become a physician.
Become a Leader
What Our Graduates Say
Monica Osborne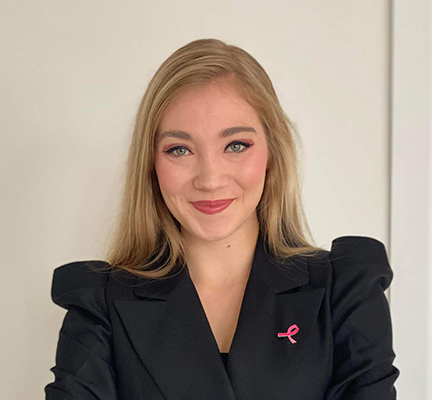 Batten Leadership Institute (BLI) was one of the most valuable experiences and learning opportunities throughout my four years at Hollins. The skill sets that the program teaches have helped me grow in numerous way throughout my personal and professional life.
Monica is the assistant manager for digital communications at the Estée Lauder Companies in New York
Elysse Stolpe
I served on [the University of Virginia School of Law's] public service center student advisory board. I was the only person on the board who had had a similar experience before, and I felt so prepared to be there.
Elysse received a J.D. degree from the University of Virginia School of Law and is now an attorney for McKenna Long & Aldridge in Washington, DC
Alex Herring Dillon
Batten grew me as a person. It's a place that's going to challenge you to make goals, widen your lens, look at things with a different point of view, relax and breathe, and yet throw yourself into the fire to see where it goes.
Alex is a technical recruiter at Aerotek in Roanoke, VA