The Hollins theatre department is a creative community, and we embrace this identity in the classroom, the rehearsal hall, the scene shop, and on stage. We engage in the development of theatre artists, thinkers, and leaders looking to change the future of American theatre. Hollins theatre students actively help to shape departmental vision, policies, and programming, and are encouraged to create student-generated work that expresses their personal creative vision.
Hollins' nationally recognized theatre program allows students to identify and apply their own strengths. We help each student write, design, build, direct, and star in the most important play on the planet: their life.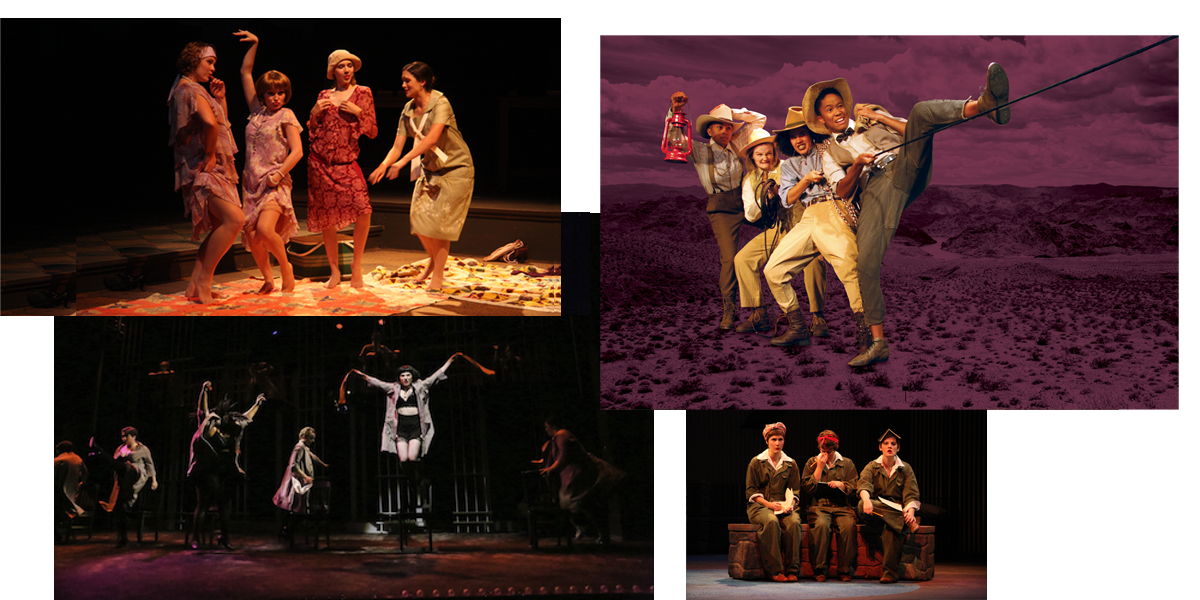 Tracks
Major
Theatre major students at Hollins take part in every aspect of theatre production. This includes acting, musical theatre, design, directing, stage management, and technical production. The theatre major has a flexible structure allowing students to focus in one of three areas: acting/directing, design/technology, playwriting/history/dramaturgy or any combination of these three. It's also designed to make it easy to double major.
Minor
The minor is compatible with many other majors. These include business, communication studies, dance, English, film, history, and philosophy.
Facilities
Our charming 550-seat proscenium theatre is remarkably intimate with an automated rigging system and industry-standard light and audio equipment.
We also have a 99-seat black box theatre that serves as an acting studio and workshop space, as well as fully-functioning scenery and costume shops.
What You'll Learn
Finding One's Voice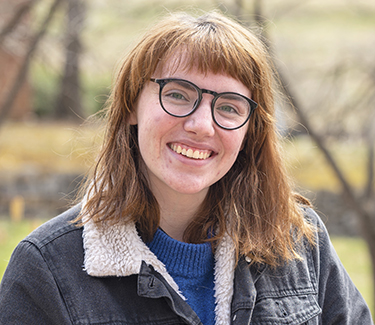 [Theatre] alumnae have gone out into the world and done incredible work, and then they get to come back and bring that love of Hollins and love of theatre. For students, that truly has an impact. I hope one day they'll bring me back as a sound designer.
Anna Johnson, who won the Kennedy Center Award for Excellence in Sound Design, a national honor
A Home Away From Home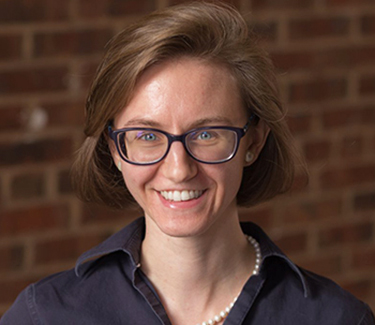 Decision Height*, a play written by Meredith Dayna Levy, received the Harold and Mimi Steinberg National Student Playwriting Award, along with numerous citations of excellence by the Kennedy Center American College Theater Festival (KCACTF). Meredith, who graduated from Hollins' M.F.A. program in playwriting in 2018, has had similar success with her play, Coupler. It won KCACTF's "Distinguished Production of New Work" award. She Made Space, which Meredith both wrote and performed, was featured at the 2019 North Carolina Women's Theatre Festival, an event that champions gender parity, diversity, and inclusion in the American theatre.  "I could not have asked for a more beautifully supportive and constructive development process than that which [the faculty] and my undergraduate and graduate peers so generously provided," Meredith says. "I feel really lucky to have had that support so early in my playwriting career."
Triple Talent
Susanna Young is acting, directing, and choreographing around the country with several companies, including Skypilot Theatre, Creating Arts Company, and the Academic of New Musical Theatre, and teaching theatre and dance in southwest and central Virginia. She regularly returns to Hollins to serve as guest director, choreographer, actor, and acting instructor. Susie holds a B.A. in theatre and a graduate certificate in New Play Directing.