Students enter Hollins with goals and dreams as unique and varied as their fingerprints. Regardless of whether or how those goals evolve over your time here, the people and programs at Hollins are ready to support you.
Meet some of our students and recent graduates who are using their Hollins experience as a springboard to personal and professional fulfillment.
Alex Lesniak '20
Alex Lesniak '20 shares how the experience she acquired and connections she made as a Hollins undergraduate led shortly after graduation to a rewarding opportunity with the American Institutes for Research.
Alex's story
---
Casey Mahan '20
The biology major/chemistry minor, who also served as captain of the Hollins volleyball team her senior year, is attending the Salus University Pennsylvania College of Optometry.
---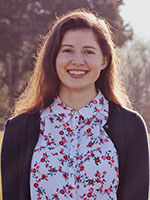 Katie Grandelli '20
Grandelli is the newest student programs coordinator for NCUSAR, a non-profit, non-governmental, educational organization dedicated to improving American knowledge and understanding of the Arab world.
---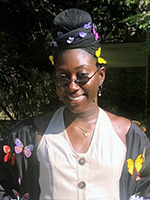 Kiki Speights '20
The environmental sciences major/social justice minor wants "to gain more knowledge in international issues, the progression of human rights, and environmental degradation" as she prepares to work in the human rights career field.
---
Meika Downey '17
Downey explored the desegregation of the Women's Army Corps in the late 1940s and early 1950s at Fort Lee, Virginia, in pursuit of her M.A. degree in history at Virginia Commonwealth University. Her work received the 2020-21 VCU Graduate School Outstanding Master's Thesis Award in the Humanities and Fine Arts category.
---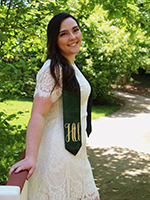 Mary Offutt '20
This fall, Offutt will begin pursuing her Juris Doctor (J.D.) degree at the Charleston School of Law in South Carolina. After law school, she intends to take the Virginia state bar examination and join a family law firm as an associate.
Mary's story 
---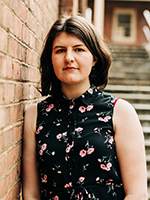 Claire Tourigny '20
"It was through the Entrepreneurial Learning Institute that I finally defined social entrepreneurship. It's the idea that a small startup can create powerful change just by fulfilling a need in the community. I realized that anyone can be an entrepreneur."
Claire's story
---
Hannah Byrum '20
As a Hollins undergraduate, Byrum interned with two government relations firms, a U.S. Senator, and a member of the Virginia House of Delegates. At the University of Virginia's Frank Batten School of Leadership and Public Policy, she will "get to tackle the most pressing issues of the world in a variety of ways."
---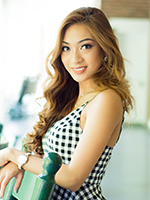 Epa Cabrera '20
Cabrera wants to engage in public health projects on a global scale after she completes the Master of Public Health program at the Ivy League research university.
---
Monica Osborne '20
As part of the organization's Global Corporate Citizenship and Sustainability department, Osborne will spend the next 18 months engaged in customized professional rotations while receiving continuous leadership development, coaching, mentoring, and hands-on practical experience.
---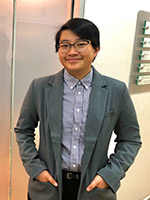 Laura "Mitch" Mitchell '20
Mitchell will become development coordinator for America Needs You (ANY), a New York City-based agency that seeks to improve college completion and employment rates for first-generation college students. The business and economics double major interned with ANY during January Short Term this year.
---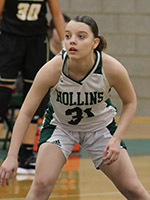 Kayla Surles '22
The sophomore guard and communication studies major from Raleigh, North Carolina, ranked second in the Old Dominion Athletic Conference this season in scoring and tied for first in assists.
---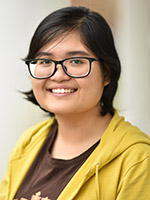 Tien Nguyen '22
The Hollins sophomore and Chanmolis Mout '23 both competed at this year's statewide Scholastic and College Chess Championships, which drew players from six universities.
---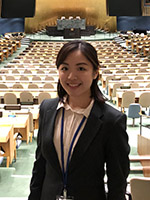 Rosie Wong '22
"I wasn't just an individual working for Peace Boat US," Wong explained. "I was actually a representative of the organization, which cultivated a greater sense of responsibility in me. I felt this honor whenever I wrote, talked, or even walked on the street."
---
Kacie Shifflett '22 
Shifflett, a biology/pre-med major, earned approximately 20 scholarships by mostly exploring resources in and around her hometown of 1,100 residents.
---
Sami Makseyn '19
The political science major completed three internships in Washington, D.C., another with a member of Parliament in London, and was active in Model UN and Model Arab League. She is attending The George Washington University Law School.