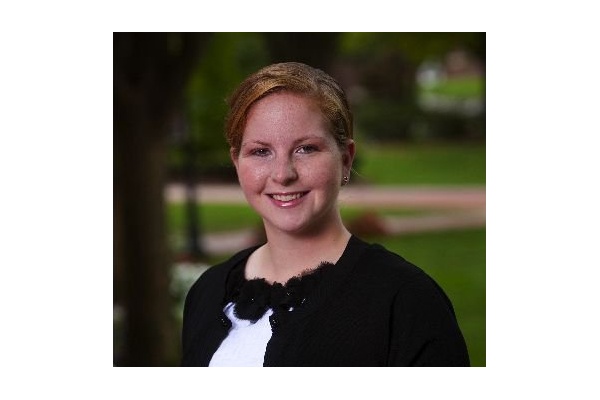 Erin Doherty is the new head coach of Hollins University Lacrosse.
Doherty comes to Hollins from NCAA Division II Upper Iowa University, where she has served as head coach since 2017 and was tasked with launching the Peacocks' lacrosse program. in her three years at the helm, she brought to the school 17 players from 10 different states. Previously, she was head coach at Bay Path University, a women's college in Massachusetts, and an assistant coach at Western New England University (WNE). During her time at WNE, the Golden Bears were Commonwealth Coast Conference champions in 2015 and advanced to the second round of the NCAA Division III tournament.
"I am so excited to bring Erin to Hollins University to lead our lacrosse program into a new era, as we are committed to a successful relaunch of the program," said Hollins Director of Athletics Myra Sims. "Given Hollins' long tradition in the sport and the need to rebuild about a year off due to the pandemic, I am confident that Erin brings the right mix of experience in coaching and recruiting, and a strong commitment to the successful mentorship and development of young women. She has previously worked at a single-gender institution, established a brand new program, and been part of a highly successful Division III program. All of those experiences will be invaluable as she rebuilds the Hollins program. Erin has many connections in the lacrosse world from her time recruiting at three different institutions, and I am confident that she will be successful as a recruiter and as a leader for our lacrosse student-athletes."
"I am excited and thankful to become part of the Hollins University community and family," Doherty said. "The energy and passion of the administration, fellow coaches, and student-athletes is what has drawn me to Hollins. It is really something special to see and be asked to join. I am thrilled to be working with the current team, alumnae, and admission to bring the lacrosse program into its next phase."
Doherty starts full-time at Hollins on June 7.