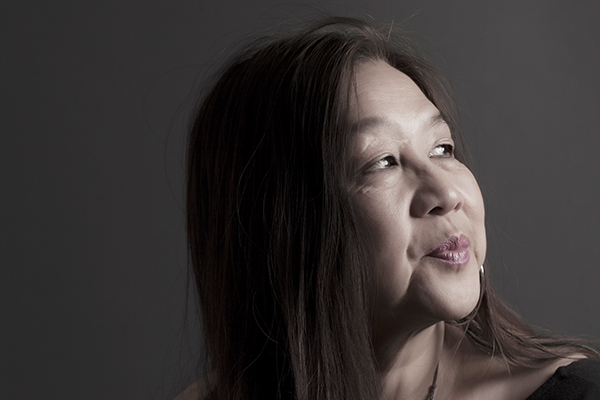 An award-winning author whose books have become Asian American classics and are taught in classrooms internationally has been announced as Hollins University's Louis D. Rubin Jr. Writer-in-Residence for 2021.
Marilyn Chin, whose most recent book is A Portrait of the Self as Nation: New and Selected Poems, will work with graduate and selected undergraduate students next spring.
Born in Hong Kong and raised in Portland, Oregon, Chin's other books of poetry include Hard Love Province, Rhapsody in Plain Yellow, Dwarf Bamboo, and The Phoenix Gone, the Terrace Empty. She has also written a book of wild girl fiction, Revenge of the Mooncake Vixen. Her honors include the Anisfield-Wolf Award, the United States Artist Foundation Award, the Radcliffe Institute Fellowship at Harvard, the Rockefeller Foundation Fellowship, two National Endowment for the Arts awards, the Stegner Fellowship, the PEN/Josephine Miles Award, five Pushcart Prizes, and others. In 2017, she was recognized by the Asian Pacific Islander Caucus and the California Assembly for her activism and excellence in education.
Chin is featured in a variety of literary anthologies and appeared in Bill Moyers' PBS series The Language of Life and in the 2020 series Poetry in America. She has read and taught workshops all over the world and has served as guest poet and lecturer at universities in Beijing, Shanghai, Singapore, Hong Kong, Manchester, Sydney, Berlin, and elsewhere.
The poet Adrienne Rich said, "Marilyn Chin's poems excite and incite the imagination through their brilliant cultural interfacings, their theatre of anger, 'fierce and tender,' their compassion, and their high mockery of wit. Reading her, our sense of the possibilities of poetry is opened further, and we feel again what an active, powerful art it can be."
Chin is professor emerita at San Diego State University and is a chancellor of the Academy of American Poets.