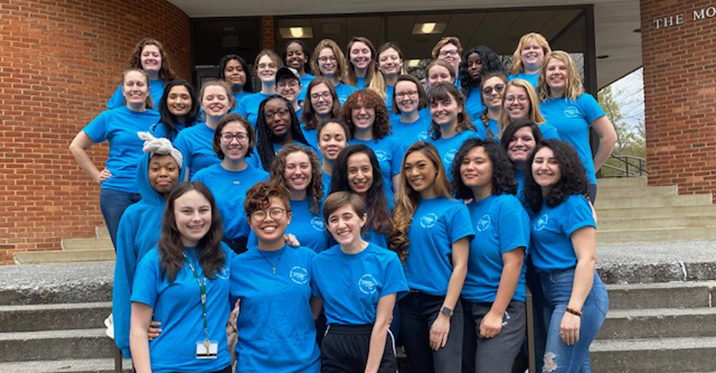 Our Housing and Residence Life staff is ready to lend a hand!
We're a residential community, so most of our students live in residence halls on campus. Our eclectic mix of housing ranges from large halls and apartments to special interest housing for students with specific common interests.
Living at Hollins
---
Exciting news!
Work began in early February on our first new residential housing in 50 years, and the four houses that are part of Phase I were completed and available for residential students in Fall 2019. The student apartment village offers a modern, attractive, centrally located residential space fostering greater vibrancy and connectivity on our campus.