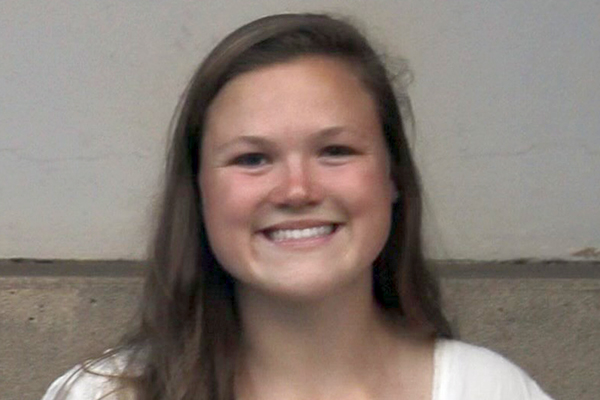 Kathryn Van Orden has been named interim head coach for Hollins University Soccer.
A native of Chesapeake, Virginia, Van Orden previously coached with the Roanoke Valley's VBR Star Soccer Club, and from 2016 to 2020 she was a four-year starter with the Roanoke College women's soccer team. She was the Maroons' leading scorer during her junior season with six goals and finished her playing career with 15 goals and an assist. During her four years with the team, she helped lead Roanoke College to 40 victories and a berth in the Old Dominion Athletic Conference (ODAC) women's soccer tournament semifinals in 2017. This will be her first stint as a head coach on the collegiate level.
"Kat will bring a new and fresh perspective to our soccer program, given her experience in a successful ODAC program," said Hollins Director of Athletics Myra Sims. "She brings not only a strong commitment to the sport, but also to developing young women into successful students and leaders. She is enthusiastic about the opportunity to be here at Hollins, and I know that enthusiasm will transfer to the team."
Van Orden graduated from Roanoke College with a bachelor's degree in health and exercise science. Currently, she is a police officer with the City of Salem, Virginia.
Hollins Soccer begins its 2021 season on September 1 hosting Regent University.