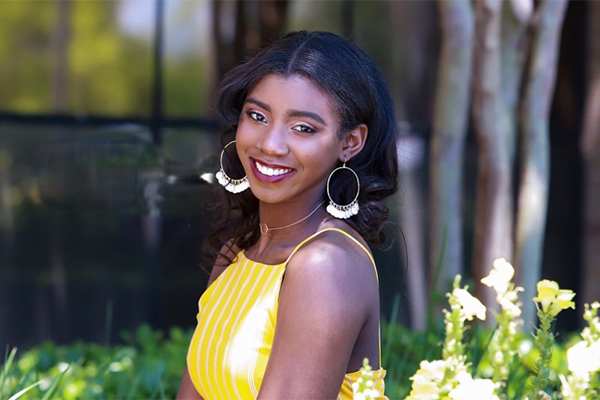 Leah Wilkins '23 has been named a Prelaw Undergraduate Scholar (PLUS) by the Law School Admission Council (LSAC).
The political science major is one of only 185 scholars competitively selected nationally to attend an intensive five-week summer program with law school faculty at one of seven partner institutions. LSAC is a not-for-profit organization committed to promoting quality, access, and equity in law and education worldwide by supporting individuals' enrollment journeys and providing preeminent assessment, data, and technology services. LSAC's PLUS program is designed to increase the number of lawyers from underrepresented groups by introducing first- and second-year college students to the skills important for success in law school. Propelling future legal careers, scholars receive a summer stipend, and LSAC funds their law school application process and admission test, the LSAT.
Wilkins is passionate about amplifying Black women's voices and experiences in law and policy. "My knowledge will be an asset to my community," she said of translating her Hollins courses such as Gender and the Law to legal practice. She is excited to work with the law school faculty at the University of Houston Law Center (UHLC). "Born and raised in Texas, continuing my training at UHLC this summer is an honor," she stated, adding that she is confident the program will make her an even "better advocate in a state I love."
Assistant Professor of Political Science and Gender and Women's Studies Courtney Chenette, who is also an attorney, noted that "Leah's confident leadership and interpersonal intelligence already make her a successful community advocate." Wilkins serves as vice president of Sandusky House, Hollins' community service residence hall, and as chair of the university's Honor Court, which is charged with hearing issues of honesty and integrity and upholding Hollins' core values. She is committed to building an empowering community at Hollins and in her future as a lawyer.